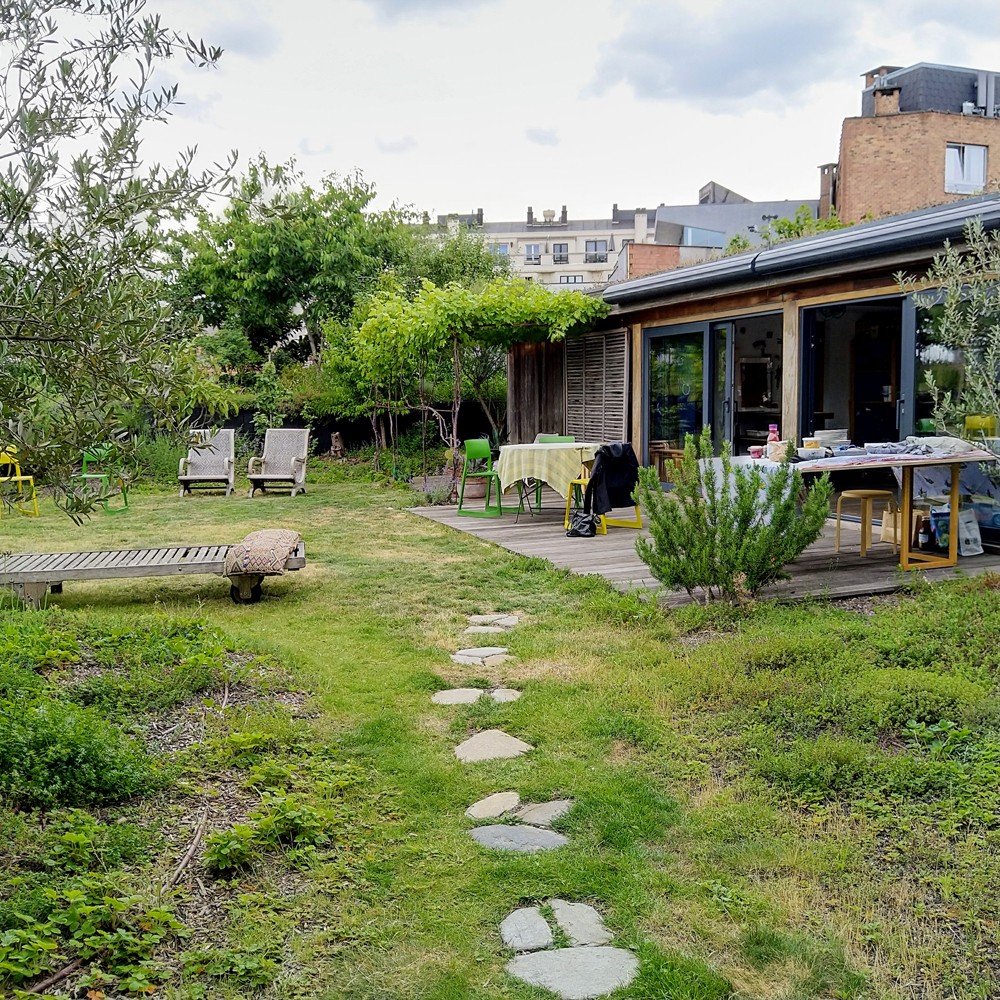 Saloon Brussels #13 – An afternoon with AnneMarie Maes – studio visit Back IRL!
To celebrate the softening of social distancing measures in Belgium, SALOON Brussels invited its members for an exceptional studio visit…. On the rooftops of Brussels!
Hosted by Saloon Member AnneMarie Maes at her home and rooftop Laboratory garden, it's been an event in the name of bioart, bees, urban ecologies and the role of art in this fragile ecosystem. In this incredible space she has created an open-air lab and a 750m2 experimental garden. This is the place where she studies living systems, natural networks, dynamic ecosystems and the processes that Nature employs to create form.