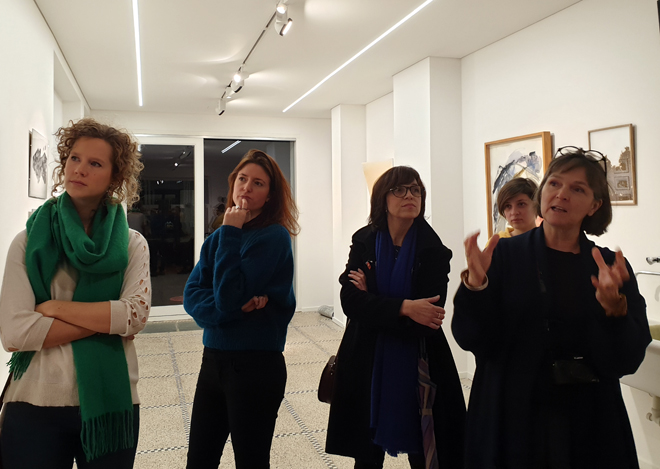 Saloon Brussels #07 – Nature morte exhibition at Melissa Ansel
For the last Saloon of 2019 what's better than a visit of Melissa Ansel art space?
We are welcomed by Saloon member Valérie Lenders, owner of the space and organizer of the show Nature Morte.
Saloon member Marion Sehier told us more about her exhibited work, and about her practice. 
And surprise surprise, we even manage to sneak in a visit of Valérie's beautiful atelier!
Group Show with :
Mohammed Alani • Claire Bourdet • Frédéric Choisel • Pierre-Yves Flouret • Céleste Joly • Victoria Konetzki • Olivier Kosta-Théfaine •  Sylvie Mitault • Sabrina Montiel-Soto • Margaux Nieto • Marion Sehier • Livia Spinga