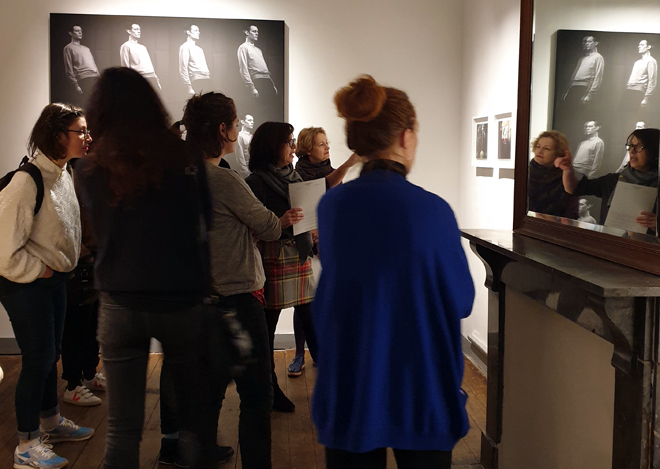 Saloon Brussels #06 – Who are you exhibition at Maison des Arts
Another private visit for Saloon Brussels! Over the past weeks many new members have joined us, and to celebrate we visit the charming Maison des Arts in Schaerbeek, a small and delightful museum off the beaten paths.
On the menu, a visit to the exhibition Who are You ? Guided by the curator, Saloon Member Myriam Louyest, who takes a very personal angle for the selection of the beautiful artwork exhibited – a selection of portraits acquired by the Municipality of Schaerbeek since the end of the XIX century.
Mixing ancient and modern, Who Are You? starts a conversation that crosses time and space.  
"Heritage works stand alongside contemporary works borrowed for the occasion or sometimes produced specifically. The Maison des Arts is filled with a considerable number of creations: sculptures, paintings, drawings, engravings, photographs, videos, installations … The curator wished to restore this feeling of profusion that greatly impressed her when she discovered the collection in reserves."